My clients hair has been shampooed and I have started applying the Smoothout product .Pay attention to her two textures, her roots are natural and her ends are straight.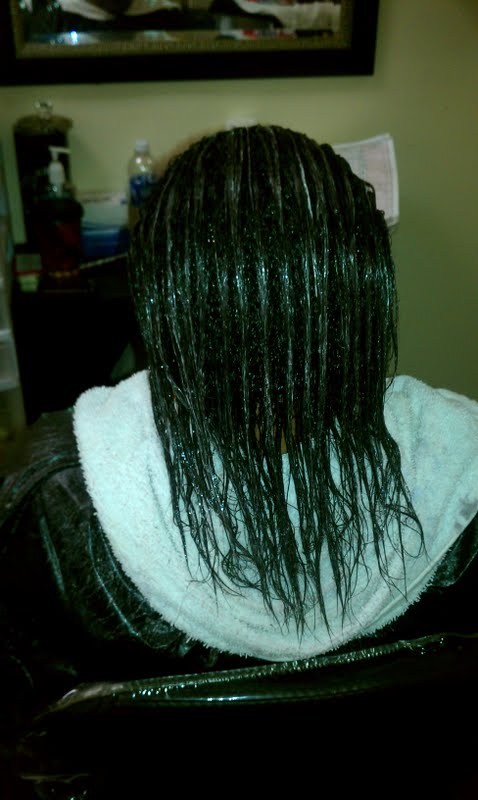 All of the Smoothout product has been applied to the hair.
I have started blowdrying the Smoothout product into my clients hair.
I have finished blowdrying her hair.
And this is the finished look her hair has been flatironed which is the final step inthe Smoothout service. My clients hair will stay this straight through humidity,sweating and working out.Since this product is 100% chemical free my clients hair is still the same texture only softer. So now she can blowdry and flatiron her hair at home and it will have the same silky texture from root to end and her curly roots wont puff up! The Smoothout lasts on the hair for 8 to 12 weeks and it does not change your natural curl pattern.